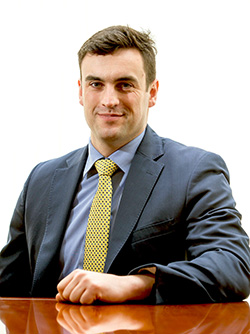 Investments Portfolio Specialist
B.Comm., M.Sc., QFA
t: 061 512308
f: 061 414172
e: sdonohue@wellesley.ie
Stephen Donohue is an Investment Portfolio Specialist at Wellesley where he is responsible for primary investment research and investment portfolio administration, including pre-trade and post trade performance analysis.
Stephen holds a Bachelor of Commerce degree from University College Dublin and graduated with an M.Sc. in Risk Management and Insurance from the University of Limerick in 2015. He has also successfully achieved the Professional Diploma in Financial Advice which awards the QFA designation.