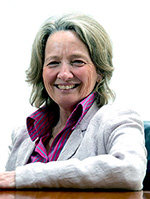 Senior Administrator
t: 061 512305
e: ahowlett@wellesley.ie
Ann is Senior Administrator with responsibility for client servicing on group pensions and life assurance. Prior to joining Wellesley Investments & Pensions Ltd., Ann worked for eight years with BDO in the Marketing and Private Wealth Management departments. Ann previously worked as an Executive Assistant in GPA, at the time the world's largest aircraft-leasing company.