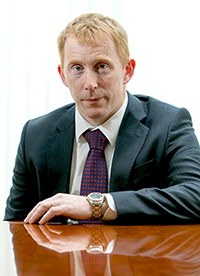 Managing Director
B.A. (Econ), MBS, QFA
t: 061 512300
e: dmoloney@wellesley.ie
Denis previously worked with Irish Life Investments Managers in Dublin where he managed various government and corporate bond portfolios between 1999 and 2007. Between 2003 and 2006 he was responsible for Irish Life's €2 billion Irish Equity portfolios as well as being a senior member of Irish Life's Structured Investments team which provided indexed and derivative structure solutions for large pension schemes.
Over the last fifteen years Denis has advised some of Ireland's largest pension schemes on the most technical aspects of investment strategy and approach.
Since 2006, Denis has been advising individuals and companies on all matters relating to investments and pensions. He joined the firm in 2008 as Investments Manager, and took on the position of Managing Director in May 2011.
Denis is an honours B.A. Economics graduate from University College Dublin and holds an MBS in Economics (by Research) from the University of Limerick.